As of March 2016, traveling to Canada has become a lot easy due to its eTA for foreign tourists. If you are a Mexican who wishes to enjoy a place of the maple leaf, then get your eTA Canada Visa. However, eTA Canada is not required if you are planning to travel by sea or land. Canada is full of beautiful sites and unique landscapes to visit. Read the article to explore the top-rated tourist destinations when traveling to Canada from Mexico.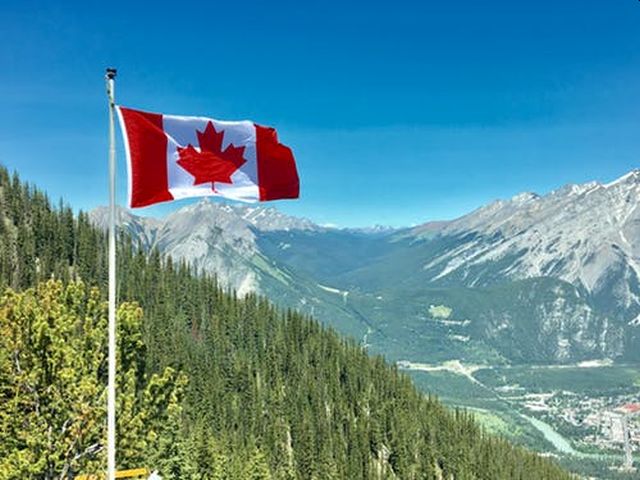 #1: Niagara Falls
Canada's Niagara Fall is the top tourist destination for many foreign visitors. It is a piece of natural beauty that drops from roughly 57 meters in a group of three waterfalls. You can look at Niagara Falls from a close distance from Ontario, Canada. However, key points for the upper region of the falls can be experienced by the Americans. Niagara Gorge is a border between Canada and the US State of New York. You can expect a carnival-type atmosphere at Niagara Falls. You get to enjoy a walk down Clifton Hill leading to Niagara Falls.
#2: Whistler
Whistler is a popular ski resort and village, which is situated nearby Vancouver. It is known for its winter sports areas. During summer, a town of whistler also has to offer fun activities to foreign visitors, such as mountain biking and golf. Whistler has gained global attention after the Winter Olympic Games in 2010. When in whistler, you can expect to experience skiing, fine dining, beautiful mountain scenery, and recreational camping.
#3: Bay of Fundy
The Bay of Fundy is situated between Nova Scotia and New Brunswick, and this place is known for its wonderful high tides. The Bay of Fundy offers beaches and lookouts. This place covers roughly 16,000 km² of land. The Bay of Fundy has river sources like the Magaguadavic River and Big Salmon River. You can expect to experience beautiful rock formations at Fundy National Park, Grand Manan Island, Fundy National Park, and Hopewell Cape.
#4: Banff National Park
Banff National Park is the heart of Alberta. The place is full of majestic Rocky Mountains. This place has to offer beautiful scenery, snow-capped peaks, turquoise-colored lakes, stunning parks, and glaciers. The dominant attraction of the national park is Lake Louise, which is surrounded by snowy mountains. Icefields Parkway is another jewel of the park and has to offer multiple options like dining, shopping, accommodation, and nightlife. It is a must to mention here that Sunshine Village and Lake Louise Ski Resort are Canada's prominent ski destinations for both locals and foreigners.
#5: Calgary Stampede
Calgary Stampede is widely known for its ten-day annual rodeo, exhibition, and colorful festival. If you are a summertime traveler who loves to plan vacations to enjoy warm days, then Calgary Stampede is a best-suited option. In the mid-week of July, Calgary is like a true western town where people get to wear cowboy boots and don jeans. You can expect to experience numerous things, such as delicious food, fun games, thrill rides, and nightly Grandstand shows.